A glorious natural paradise, the Nanda Devi National Park in Uttaranchal India is a fascinating Himalayan wilderness populated with a large concentration of wild animals and birds. Flanked by a deep gorge, breathtaking mountains, chaperoned by snow-capped Himalayan heights, the Nanda Devi National Park in Uttaranchal is an un spoilt paradise, an untouched and surreal forest world set far apart from human settlements.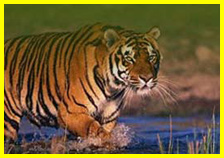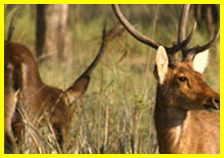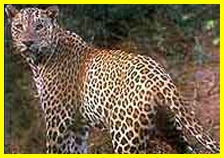 Nanda Devi forests cloak 630 square kilometers of Himalayan ridges, grounds and valleys that offer delightfully green natural habitats for wild animals to languor in freedom. The Nanda Devi Biosphere Reserve Uttaranchal India encompasses within its area the Nanda Devi Biosphere Reserve and the exotic valley of flowers.
Spot Himalayan musk deer, tahr, serow, bharals, snow leopards, black bears, brown bears and other mountain animals. Enjoy bird watching and experience the sheer joy of being able to recognize exotic bird species such as rose finches, gresbreaks, warblers and ruby throats in the midst of spectacular rhododendron, juniper, birch and fir forests on a Nanda Devi National Park wildlife tour.
The Nanda Devi National Park in Uttaranchal India is well connected to Rishikesh, Dehradun, Nainital, Almora and Haridwar. The nearest railhead is situated at Rishikesh and the nearest airport is located at a distance of 221 kilometers at Jollygrant, Uttaranchal India.