Established in 1955, Govind National Park in Uttaranchal India wraps the hills of Uttaranchal in velvet green forest carpets. Himalayan flora and fauna survive with regal panache amidst sparkling greens with snow-covered mountains in the backdrop. See enchanting wildlife and exotic avifauna on a Govind National Park wildlife tour.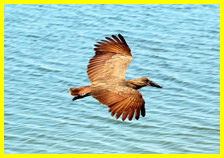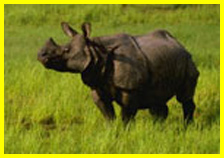 Commonly sighted wild animals at Govind National Park Uttaranchal India include brown bears, snow leopards, serows, musk deer, Himalayan black bears and rare Himalayan wildlife.
More than 15 species of mammals flourish in the jungles of Govind National Park in Uttarkashi, Uttaranchal India. Around 150 bird species nest in the interiors of Govind National Park. Parakeets, minivets, cuckoos, pigeons, buntings, finches, tits and bulbils are commonly sighted on a wildlife tour to Govind National Park.
The perfect time to embark on wildlife tours to Govind National Park in Uttaranchal India is during the months of May and June, when you are most likely to sight Himalayan game and see wild flowers in bloom.
See birds like trogopans, monals, khaleej pheasants, chukhor et al.
Located at a distance of 200 kilometers from Dehradun Uttaranchal, Govind National Park is set on the upper catchment region of River Tons, which is a tributary of River Yamuna