Jim Corbett National Park
Perch yourself on elephant back and sway in rhythm with musical chirps of resident birds as you meet the king of the jungle on wildlife tours within the dense foliage of Jim Corbett National Park Uttaranchal India.
Named after the great author, wildlife conservationist and scholar, Jim Corbett, who spent a major part of his life studying tigers or the "man eaters of Kumaon" in the forests of Uttaranchal India, the Corbett National Park is ideal for thrilling adventure wildlife tours.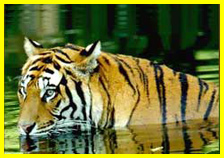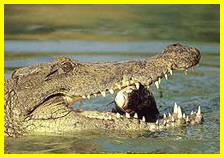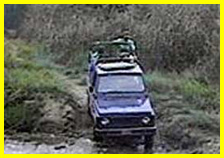 Sprawled in languid grandeur over 535 square kilometers of dense forests on the foothills of Central Himalayas, Corbett National Park is a nature lover's paradise. Spot rare plants, trees and shrubs as you nature trek through forest paths in search of wild animals on a Corbett National Park wildlife tour with Castle and King wildlife tours and tour packages.
India's governments Project Tiger was launched for the first time at the Corbett National Park in the year 1973 and was a great success. Later other national parks in India were also brought under the purview of this project that aims at conserving the tiger population from dwindling. Corbett National Park aims at conserving the rare Himalayan wildlife that flourishes in the Ramganga River Valley, especially the gharial and the tiger.
Corbett National Park is known to have a population of more than 500 bird species and 50 animal species. Spot wild animals like the Indian elephant, tiger, leopard, hog deer, pangolin and other animals on Corbett National Park wildlife tours.