KUFLON BASICS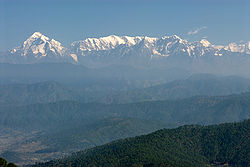 , UTTARKASHI
Kuflon Basics is 11 kms ahead of the main town of Uttarkashi in the Assi Ganga valley, 2 kms before Sangamchatti (road head to Dodital ). The approach path is an easy climb of approximately 200 mts through a thick mixed forest of Ringal (bamboo), Rhododendron, Cinnamon, etc.
Accommodation :
Tents : There are 5 double tents (without attached toilets). They have a permanent base and are furnished with twin beds, two cane chairs and a writing table.
Rooms :
2 permanent rooms with attached toilets. The flooring is wooden. Both rooms lead to a balcony overlooking the camp.
Since there is no electricity, lanterns / candles are provided for late evenings.
TOILETS:
The tents do not have attached washroom and toilets. A common concrete toilet with w/c and cold water is provided for tented accommodation. Bathrooms are fitted with showers. Room accommodation has an attached toilet / bath with w/c, shower and cold water.
IDEAL SEASON:
September till early July.
ALTITUDE:
5000 Ft / 1520 Mts. (Approx.)
TEMPERATURE:
The Mornings / Evenings get cold. Considering temperature varies from 10-25 degrees, do carry appropriate clothing.
1) Sept to Dec: 10 – 25 degrees Celsius.
2) January to March: 5 – 20 degrees Celsius.
3) April to July : 15 – 30 degrees Celsius
Distance :
385 kms from Delhi, 175 kms from Haridwar.
Kuflon, the best place to stay while in Uttarkashi offers a variety of activities for you and your family.
- Yoga
- Trout fishing (Details as under)
- Village Walking (Details as under)
- Hiking
- Trekking
- Rock Climbing
Village Visit (2N 3D):
Walk through the un-explored settings, ask, be curious, observe. It's the part of Uttarakhand left behind. Seku village (5500 ft / 1700 mts), 2 hrs walk from Kuflon, an alternate trek route to Dodital, it is one of the very few villages in the region to have been least affected by the regular influx of outsiders. Mainly an agro-dependent economy, it has started moving towards seemingly greener pastures. Nonetheless the settings of the village offer a mix of the past and the encroaching modern influence.
Kuflon N Around (3N 4D):
Get familiar with the natural environs while we take you for an easy nature trail along the Assiganga. Find yourself in fewer numbers amidst the varied Himalayan birds.
Get used to the topography of the Lesser Himalayas. A challenging 3-4 hrs hike the next day, to Mandanbitti base camp (7000 ft / 2200 mts), is the first step.
Siladooni Overnight Camping 2100 mts (3N 4D): Siladooni bugyal is used mainly as pastoral grounds by the local villagers. Although located in the same valley as the renowned Dodital trek, it never made it to any tourist trekking itinerary, because till now, it hasn't been explored.
The campsite is surrounded by thick forest and is home to barbets, thrushes, woodpeckers and other myriad Himalayan bird species. The water holes made by the villagers for their cattle are favorites with the wild animals and chance to catch them unaware is high for the early risers.
Siladooni is a year round option, best for souls who are ready to sweat it out in the mountains and at the same time want to utilize the time in hand to observe the beginning of the greater Himalayan ranges.
Brown Trout and Fishing for it: A two minute walk to the 'Assi Ganga', which has its origin in the famous Dodital lake, the river is good for Brown trout, in addition to various local species of fish.
Cost for angling: Rs 350 per trip per person + Rs 100 angling permit per rod per day. Gillie (helper) & Fishing tackle (Calcutta made 2 piece bamboo rods, single action reels, limited hooks - no flies) provided. It is recommended if one has their own rod and tackle.
(Tariff effective from September 2008– June 2009)
Village Visit (2N 3D):
Cost : Rs 2500 per person
Tent : Rs 3500 (room)
Kuflon N Around (3N 4D):
Cost : Rs 3600 per person
Tent : Rs 4600 (room)
Siladooni Overnight (3N 4D):
Cost : Rs.5500 per person
Tent : Rs 6500 (room) – minimum two people
Includes :
- Accommodation (twin share)
- All meals & snacks
- Use of camping equipment and portage
- Tea / Coffee Service
- Professional guide fee
- Camping, entry fee
- All taxes applicable
Excludes :
- Any transport
- Camera fee
- Expenses of personal nature such as laundry, film rolls etc.
- Accompanying ayahs / drivers.
In case you do not want to opt for any of the above packages, you can stay as long as you like with us. The tariff per day is mentioned below. (Includes stay, 3 meals, snacks, tea / coffee, soft drinks and all taxes.)
Room / per day:
Rs 3000(Double Occupancy)
Rs 2000(Single Occupancy)
Tent / per day:
Rs 2000 (Double Occupancy)
Rs 1500 (Single Occupancy)
Note:
- Children below 05 years FREE in the same room / tent other than overnight treks.
- Children 6-12 yrs at 50 % of the package in the same room / tent.
- No adjustments or refunds in case of not availing any facility from the package.
- Accompanying ayahas / drivers will be charged Rs. 300/- per person per day for meals.
- Normal tariffs apply if accommodation at camp is requested.
SHIKHAR NATURE RESORT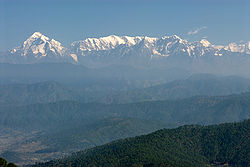 , UTTARKASHI
Shikhar Nature Resort is conveniently located 5 km from Uttarkashi, Uttaranchal on the way to Gangotri - at an altitude of 1150 Mt. Scenically situated by the bank of the sacred river Bhagirithi and spread over 3 acres of lush green forests, the Resort brings you the comforts of nature and keeps you close to the valley of the Gods, as the Gangotri Temple is only 95 km away.
The Resort is operational during the period of 01 April - 30 Nov. 2001 (i.e. Pre & Post Monsoon summer months only) and offers accommodation for 36 guests.
Shikhar Nature Resort offers following facilities:
- 18 Luxurious Deluxe Cottage Tents with attached Baths
- Dinning with Indian / Chinese / Continental Cuisine.
- Conference & Convention Facilities
- Yoga & Mediation,
- Excursions to Gangotri Temple,
- Gagnani hot water Springs & Dharali Nature walks, Short Treks,
- Rock Climbing & Team Building Activities.
Uttarkashi is well connected by road 155 km from Rishikesh. Rishikesh local busesand jeeps are available for Uttarkashi. The driving Route to Shikhar Nature Resort is: (Delhi - Rorkee - Haridwar - Rishikesh - Narendernagar - Chamba- Dharasu - Uttarkashi).
Accommodation
18 Luxurious Deluxe Cottage Tents with attached Baths and dinning with delectable Indian / Chinese / Continental Cuisine.
Recreation
Yoga & Mediation, Excursions to Gangotri Temple, Gagnani hot water Springs & Dharali Nature walks, Short Treks, Rock Climbing & Team Building Activities.
Conference & Convention
An ideal location for Seminars, Workshops, Business Meets, Team Building programs etc. with capacity for 30-40 persons.
(Tariff Valid from 01 April to 31st October 2009)
Single Double Deluxe Swiss Cottage Tents :
Rs. 2000 Rs.3000
Extra Bed :
Rs. 500 per night
5 % Luxury tax extra. Breakfast complimentary.
MAP Basis
SGL Swiss Cottage Tent - Rs. 2750 per night.
DBL Swiss Cottage Tent - Rs. 3500 per night.
Meal Rate
Breakfast: Rs. 200 Per Person
Lunch: Rs. 250 Per Person
Dinner: Rs.300 Per Person