CLASSIC HILL TOP RESORT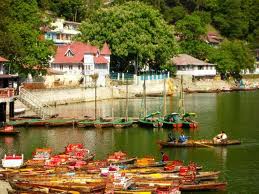 , CHAMBA
Dlx Pkg :
Rs.4,999/-
Premium Pkg : Rs,5,555/- Per Couple
(Valid Till 31st Mar 2009)
Dlx Pkg :
Rs.7,555/-
Premium Pkg : Rs.8,999/- Per Couple
(Valid From 01st April To 15th July 2009)

PACKAGE INCLUDES : 02 Nights/03 Days
Accommodation + W/drink on arrival + More Tea + Daily B/fast & Dinner + Free use of Swimming Pool + 1 hour comp playing of billiards during the stay + 20% Discount on Health Spa + All taxes inclusive.
Note :
comp usage of sauna / steam bath (In Premium Package only)
Distances from Chamba :
Delhi 290 Kms, Haridwar 82Kms, Rishikesh 60 Kms, Dehradun 80 Kms, Mussoorie 45 Kms, Dhanaulti 24 Kms.
TEHRI CLUB & RESORTS, CHAMBA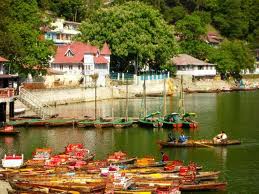 Near Hanuman Murti, Badshahi Thaul,
Chamba - New Tehri Road,Tehri, Uttarakhand. (INDIA)
At an altitude of 7000 feet, TCR offers a splendid view of the snow-crapped Himalayas. Unlike Mussoorie, the place is quite and picturesque. An excellent place to relax. Spread over in 6000 sq meters, the Resort is surrounded by apple trees and forest. More than 70 % of the area is developed as green belt. This is a place for leisure, recreation, family and corporate bonding and adventure.

Facilities :
- About 65 kms from Rishikesh with motorable road.
- Splendid view of the snow crapped Himalayas.
- Very quite and an excellent place to relax.
- TCR is spread over in 6000 sq mtr.
- Surrounded by apple trees and forest.
- 70 % of the area is developed as green belt.
- Equipped with various modern facilities.
- Excellent health-care Gym.
- Badminton, Basket ball, Table Tennis, Pool, Carom, Chess.
- Electronic games for kids and Children Park.
- Ample parking space.
- Nature activities like jungle treks and guided nature walks.
- Restaurant: The Resort's commitment to provide good Indian and Chinese Food is very well fulfilled by its
Restaurant open 6 AM to mid-night.
Special Attraction:
Tehri Club & Resorts has developed a beautiful site, 2 km away towards New Tehri. To reach this place on has to go 1 km trekking. The place has one beautiful hut of two rooms having dining facility. This place is surrounded by wild forest and is ideal for nature loving people and honeymoon couples.
Tariff :
| | |
| --- | --- |
| Accommodation | Rate |
| Super Deluxe Rooms | Rs. 5000 plus taxes |
| Deluxe Rooms | Rs. 4500 plus taxes |
| Economy | Rs. 4000 plus taxes |
| Family Suite | Rs. 6000 plus taxes |
| Family Suite Deluxe | Rs. 7000 plus taxes |
Terms & Conditions :
- Extra Bed/Person charges Rs. 500/- per day
- Taxes extra
- Above tariff is subject to change without prior notice
- Any increase in Government levies will be extra
- Driver / Maid / Servant meal charges Rs. 100/- per person per day
- Check-Out 12.00 NOON
- Group tariff will be available on request
- Payment & Cancellation Terms
Full advance by Cash/ Cheque in favour of "Tehri Club & Resorts" payable at New Tehri / Delhi at the time of reservation All extras to be paid before departure from resorts

All room reservations will be held upto 1800 hrs. only, unless arrival already intimated.
Tariff Valid till 31st March, 2009.
How To Reach :
300 kms from Delhi I.S.B.T. - 7 hrs. drive.
90 kms. from Haridwar - 2 1/2 hrs. drive.
65 kms from Rishikesh - 2 hrs drive.
65 kms from Jolly airport Dehradun and
50 kms from Mussoorie.
KANATAL RESORT, CHAMBA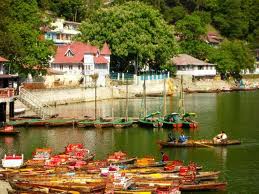 Location :
kanatal Resort located on the Mussorie Chamba route having facilities by the most experienced and hospitable management in the exquisite valley of garhwal. Wide open view of the Himalayas is visible from the cosy terraces of the resort. kanatal Resort is an ideal home for regaining freshness and most befitted planning your leisure moments.
Rooms
: All the rooms of kanatal Resort are esthetically designed to suit your requirements with spacious bathrooms fitted with hot and cold water. We, at kanatal Resort fill the soothing touch and oneness with all what you need while away from the home. Room service carefully makes your stay most comfortable and memorable. Our restaurant, coffee Launge, is always ready to serve sumptuous Vegetarian North Indian, Chinese, Gujarati and Mughlai food with hospitality and grace.

Facilities :
- Travel Desk,
- Dormitory for drivers
- 24-hrs-in house laundry service
- Doctor on call
- Wi-Fi Connectivity in all the rooms (coming soon)
- Airport/Railway Station Transfers
- Electronic Safety Lockers
- 24-hrs Room Service
- Theatre style, 75 pax conference hall with state-of-art audio visual facilities.
- Sightseeing tours
- Excursions
- Portable Bar-be-Cue cue available for the outdoor excursions
Recreation Facilities
- Indoor Hot Water Pool with stream
- SPA- Equipped with 7 treatment rooms offering wide selection of therapies, massages and Ayurvedic - treatment
- Sauna and Jacuzzi
- Yoga and Meditation Room
- Wide selection of movies on demand On wide screen mini theatre room
- Indoor Games - Snooker, ice-hockey table, Ceram, Chess, Video Games etc
- Bicycles available
- Horse Riding
- Tracking, rippling, valley crossing
- Jungle Safari

Nearest Rail head:
Haridwar 100 Km Dehradun 70 Km
Nearest Airport:
Jolly Grand Airport 90 Km
Rack Rate
CP

2N/3D
MAP

3N/4D
MAP

2N/ 3D
AP

3 N/ 4 D
AP

Standard
(Hill View)
8,000
18,400
27,600
30,900
20,600
Deluxe
(Hill View)
10,000
22,400
33,600
24,600
36,900
Superior
(Valley View)
12,000
26,400
39,600
28,600 4
2,900
Suites
16,000
34,400
51,600
36,600
54,900