Panch Kedar Yatra Package 2017
Detail of Panch Kedar Tour Packages 2017 :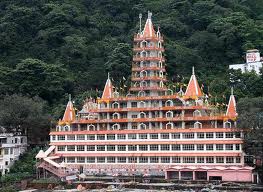 Day 01 Delhi-Rishikesh (Height 1222 Feet)
:
Delhi departure by bus/car as per package to Rishikesh 225 km.Thism city is known as " City of Saint ".Next day visit to Laxman Jhula Swarg Ashram (on foot) temples overnight.
Day 02 Guptakashi (Height 4200 Feet) :
Departure to new Tehari (Tehari dam) via Srinagar Rudraprayag 175 km. lunch on the way Darshan at Sangam of Mandakini and Alaknanda and Shiv Temple. Overnight stay..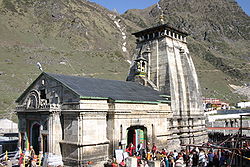 Day 03 Kedarnath (Height 11817 Feet ) :
Rudraprayag to Gaurikund by road 76 kms onwards 14 km trek doli and horse are available Kedarnath temple is open up to noon 12:30 and evening Arati darshan are available.Morning special pooja is to be booked
a day before. Overnight at Guesthouse 4 person in a room.
Day 04 Kedarnath - Gaurikund - Ukhimath :
Morning Pooja and Darshan, after breakfast start trek down to Gaurikund, on arrival meet with driver and drive to Ukhimaht, Check in and overnight stay at the Hotel.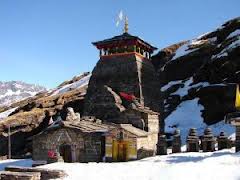 Day 05 Ukimath - Uniyane - Ransi - Gaundhar :
Morning after breakfast, 25 Kms. drive to Uniyane on arrival Uniyane start 08 kms trek to Gaundhar, reach Gaundhar and strat 08 Kms trek to Madmaheswar, arrival Madmaheswar overnight stay in Hotel/ Dharmshala / Tent.
Day 06 Madmaheshwar :
Day free for leisure overnight stay in Tent.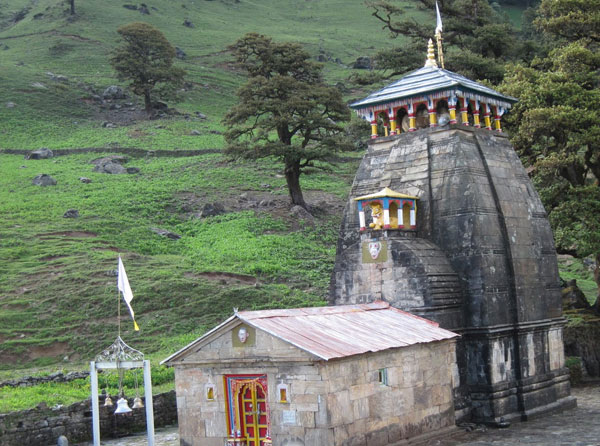 Madmaheshwar:
Shiva is worshipped at Madmaheswar in the form of navel - shaped lingum. Located at base of Chaukhamba peak, at an altitude of 3,289 mts, the classic temple architecture belongs to the north - Indian style. So sanctified is the water here that even a few drops are considered sufficient for absolution
Day 07 Madmaheshwar - Uniyane - Chopta:
Morning after breakfast, trek back to Uniyane, via Gaundhar, Ransi, on arrival Uniyane meet with driver and drive to Chopta, Chopta only 75 Kms. from Uniyane, overnight stay in Chopta.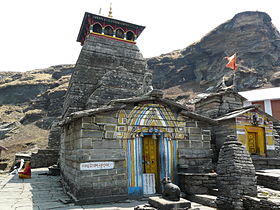 Day 08 Chopta - Tungnath - Chopta - Mandal:
Morning after breakfast, start your trek to Tungnath which is only 03 Kms. from Chopta, on arrival Pooja and Darshan int the temple, than return back to Chopta, on arrival Chopta drive to Mandal check in at the hotel for overnight stay.
Tungath:
The sanctity of the region of Tungath is considered unsurpassed. The peak of Tungnath is the source of three springs that from the river Akashkamini. At this temple at 3,680 mts, Shiva's arm is worshipped. The highest hindu shrine in the Himalayas, 3kms uphill from Chopta, Tungath is reached through a path that wends through alpine meadows and rhododendron thickets. An hour's climb from here leads to Chandrashila with its panoromic views. The entire journey and the shrine are located in some of the finest, most picturesque pocket of the Himalaya.
Day 09 Mandal - Sagar Village Taxi - Panargupha:
Morning after breakfast, drive to Sagar Village, on arrival Sagar Village start trek to Panargupha, overnight stay in Tent.
Day 10 Panargupha - Rudranath:
Morning after breakfast trek to Rudranath, on arrival Pooja and Darshan at Rudranath Temple, overnight stay in Tent.
Rudranath:
Devotees come to Rudranath to offer ritual obeisance ti their ancestors, for it is here, at Vaitarani river that the soal of dead cross when entering another world. The temple of Rudranath at 2,286 mts, entails trekking through ridges at almost twice that height before reaching the meadow where it is located. Within the sanctum, Shiva's image is worshipped in the form of his face. The temple is surround by several pools - Surya Kund, Chandra Kund, Tara Kund, Manas Kund - while the great peaks of Nanda Devi, Trishul and Nanda Ghunti rear overhead.
Day 11 Rudranath - Dhumak:
18 Kms Trek to Dumak with packed lunch. Night halt in tents.
Day 12 Dhumak - Kalpeshwar Mahadev:
14 Kms Trek to Urgam/Kalpeshwar Mahadev. Overnight in tents.
Kalpeshwar:
A favorite spots for sages who come here to meditate, following the precedent of Arghya who performed austerities and created the celebrated nymph, Urvashi, here, and the irascible Durvasha who meditated under the wish fulfilling tree, Kalpavriksha, Pilgrims pray at the small rock temple at a height of 2,134 mts. before the matted tresses of Shiva enshrined in rock in the sanctum sanctorum. The sanctum is preceded by a natural cave passage. Surrounded by thick forests and terraced fields in the Urgam valley, the temple is reached following a 10 km. long trek.
Day 13 Kalpeshwar Mahadev - Helang - Pipalkoti :
Morning after breakfast, trek back to Helang on arrival meet with driver and drive to Pipalkoti, on arrival check in at the hotel for overnight stay.
Day 14 Haridwar :
After breakfast departure to Haridwar on the way river rafting at Shivpuri those who are adnenturous, proceed to Haridwar lunch evening arati at Hari ki podi overnight stay.
Day 15 Delhi :
After breakfast Departure to Delhi and further journey to home as per schedule tour ends.